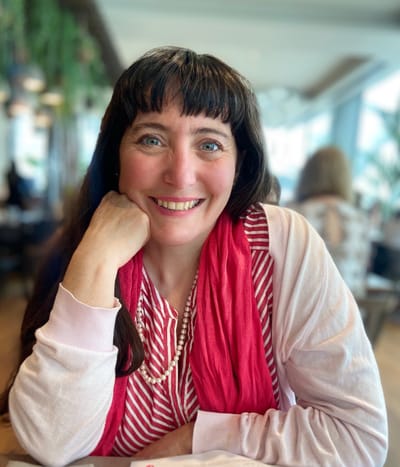 Xine is a trained vocalist, singing coach and performing artist whose skill in singing has enabled her to surpass all genre barriers and become highly proficient in a variety of music genres. Her repertoire ranges from Classical music to Jazz, Bossa Nova, French chansons, Contemporary and Experimental music all of which nourish and build her art.


Born in the colourful Provence region of France, Christine trained in drama and classical singing at the Conservatoire of Marseilles where she studied for over 7 years. She went touring the world in a cappella feminine choir (La Maîtrise G. Fauré) visiting Japan, the USA and many countries in Europe. Christine feeds her art with encounters and exciting projects. She took part in numerous musical adventures as with the Joyful Company of Singers at the Barbican or the Gospel choir with Brenda Rattray.


Now in London, she both teaches the art and performs to live audiences in city. Christine is passionate about overcoming class differences and consequent disparities in the accessibility of the classical genres of music apparent within London. She believes that music is a language beyond class, racial and gender bias and strives to bring equality through her teaching and performances.


As a vocal coach, Christine puts a strong emphasis on technique. She empowers her all students and guides them to find their natural voice. She combines postural correction, visualisations and breathing techniques to grow her students' confidence who quickly express a vibrant and flourishing singing.


As a versatile performer, Christine has both skill and determination. Though having suffered a major motorcycle accident earlier in the year which limited her ability to use her facial muscles, she has overcome all physical and mental barriers with sheer determination and is performing live again. To all who hear her voice, Christine is very much a singer par excellence.